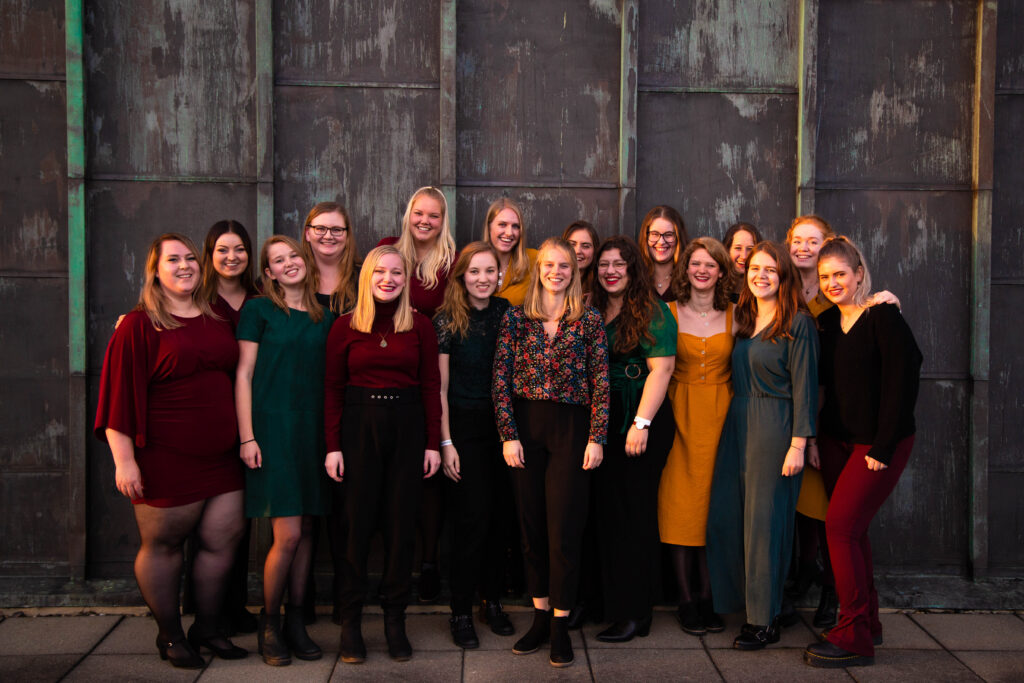 We are Blueprint, a vocal group from Gouda, The Netherlands. Created from a love for music and making music together. We currently consist of 15 ladies who work and/or study. Some of us have been making music all our lives, with others it's just starting to happen, but one thing is for sure, singing together makes us very happy!
Marlou Vriens and Pieter Danz guide us with our musical ambitions, both musically and rhythmically, as well as with experience and performance. We also sometimes attend workshops and organize our own rehearsals through which we work together on a program.
We rehearse every Wednesday from 19:00 to 21:00 in De Baderie Gouda, but currently online. You are most welcome if you want to come and have a look (also online!). Please check out our page about becoming a member (Dutch only) to contact us. You can also contact us at info@vocalgroupblueprint.nl if you have any other questions.